The beginning of the new year with a tough figure skating drama, Spinning Out, was a welcome addition to the Netflix library. After a great first season, many subscribers will wonder if Netflix has renewed Spinning Out and when can we expect the second season. We are still waiting for news on the renewal, but we will keep you informed with the latest news for the second season of Spinning Out.
The first season of the show was well received. Now the question arises: Will there be a Spinning Out season 2? We will deal with this question, but first let's take a closer look at the details of the series.
Creator Samantha Stratton works together with Lara Olsen as co-producer of "Spinning Out". Samantha is a former figure skater and previously made the television adaptation of "Mr. Mercedes'.
Spinning Out Cast: Who is in it?
Spinning Out is an original Netflix drama series by Samantha Stratton. Kaya Scodelario (Maze Runner) is the main actress in the series, but American horror story actress Emma Roberts was originally chosen as Kat Baker. While we will never know how Roberts would have acted, Scodelario was the perfect replacement, offering the audience a very convincing audience as an figure skater.
Kaya Scodelario plays the main character Kat Baker, who is convinced to participate as a couple skater after an injury ended her career as a single skater. She is best known for her work on "Skins," "The Maze Runner," "Pirates of the Caribbean."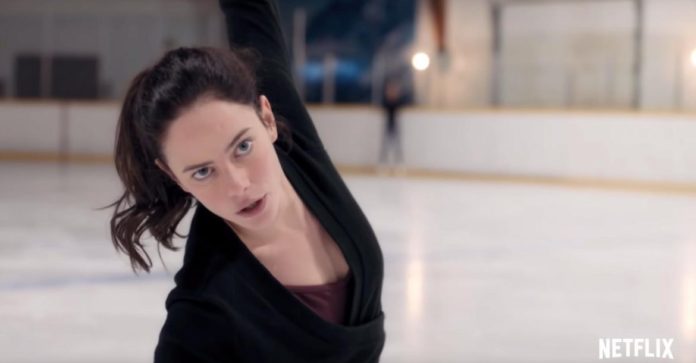 Spinning Out Plot: What is it About?
After suffering a serious injury that threatened to end her skating career, Kat Baker takes the opportunity to get her career back on track when working with Justin Davis, a talented skater. While facing adversity on and off the ice rink, Kat is struggling with her family's mental illness while hiding her bipolar disorder from her partner and fears that her own mental illness will ruin her hope for Olympic glory.
The series stops when it comes to focusing too much on the sport and, instead, shows how it affects the lives of those who practice it. On the ice rink, all skaters are expected to be perfect with their seductive movements, their overall achievements and their external beauty, but their life outside is far from perfect.
Kat turns out to be a skater with a bright future, but only one injury destroys her entire career. The situation is similar with another character in the series, who despite his injury can not leave the sport because everything is expected of her. Obviously, we all know this person in real life who once tried to be good at something, but suffered unpredictable difficulties.
The program also sheds light on mental illness and how it can affect relationships and ambitions. In the past, many movies and shows have tried to think about mental illness. However, this display of mental illness on the screen often seems inaccurate and stigmatizing. For me personally, the way in which "Spinning Out" treats all his mental illnesses seemed quite accurate. The description of how a mother struggles for a healthy relationship with her daughters because of her bipolar disorder felt real and sometimes even attractive.
Spinning Out Season 2 Release Date: When will it premiere?
As one of the first originals to arrive in 2020, it is too early for Netflix to decide on the future of Spinning Out. The speed of renewal varies from one program to another and is largely determined by popularity. Spinning Out is in the debut season and has already shown signs of growing popularity among subscribers. Therefore, we hope that the news about the renewal of Spinning Out will be published shortly.
Although nothing has been confirmed yet, the response of the audience has been positive and we hope the program will be renewed. You can expect second season of "Spinning Out" is scheduled for January 2021 .
The first season of "Spinning Out" was released on January 1, 2020. The ten episodes of the ice skating drama were released the same day. You can watch them at Netflix .